UK'S MOST TRUSTED COURIER NETWORK
Our real time freight exchange connects courier companies and drivers throughout the UK & Europe. Trade only.
One account, two ways to grow your business
SUBCONTRACT MORE WORK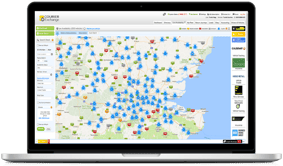 Professional Management Tools
Expand your Routes & Business
Reliable, Secure Service
GET COURIER WORK
Find Courier Work
Eliminate Dead Mileage
Increase Business & Reduce Costs
Register today and be a part of Europe's biggest network of Couriers
Enter your details and a member of our team will get in touch to discuss your business needs. We'll never share your personal details, that's a promise!